Description
The newest ASensor support setup the second UUID. ASensor will advertise the second UUID when it work as iBeacon mode and keep moving.
How To Setup
Install the newest iOS app AprilBeacon
Choose the tab "Bluetooth"
Connect to asensor_xxxx
Change the beacon mode to "iBeacon", fill the second proximityUUID field to a non zero value.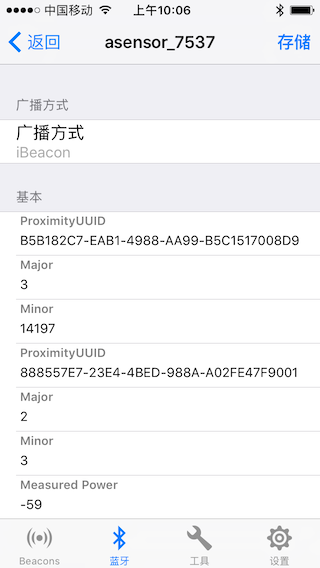 Save the value and make the settings effected