Instroduction
DA14580 based soil moisture sensor. Also provide ambient temperature sensor. Advertising sensor data with iBeacon protocol.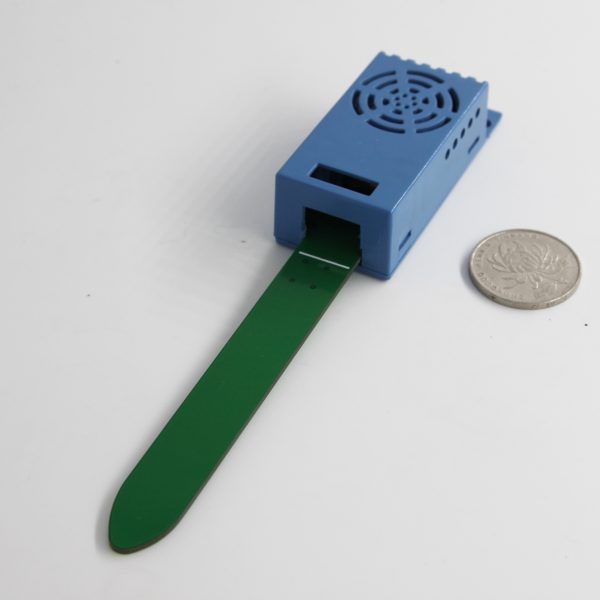 Install app AprilBeacon to configure params
The project is based on Miceuz's I2C Moisture Sensor project. Thanks for Miceuz.
Features
ARM Cortex -M0 32-bit processor
Support Bluetooth Smart 4.0
Powered with 1 X CR2032 battery
Long battery life : 1.5 year in typical beacon setting
iPhone/Android APP for configuration
Button for Factory Reset
Soil moisture sensor
Temperature sensor for environment monitoring
Specification
| Name | Parameters |
| --- | --- |
| Chip | Dialog DA14580 |
| Dimensions | 160mm*29mm*20mm |
| Protocol standard | Bluetooth® 4.0 Through the iBeacon certification |
| System Requirements | iOS7.0 or above/ Android 4.3 or above |
| Security | Suport password for configure parameters |
| TX Power | 0dBm |
| Transmission Range | Up to 35m |
| Broadcast Frequency (Broadcasting time interval) | Adjustable (100~1285ms), Default 1285ms |
| Supply Voltage | 3.0V |
| Battery | CR2032 Battery |
Default Settings
Name of device: aplant_xxxx (last 2 bytes of mac address)
ProximityUUID: B5B182C7-EAB1-4988-AA99-B5C1517008D9
Major: configurable, default last 2 bytes of mac address
Measured power: -59 (Numeric only)
Quick Start
Remove the plastic battery saver tab and they're ready to turn on. the LED will blink 3 times when power on.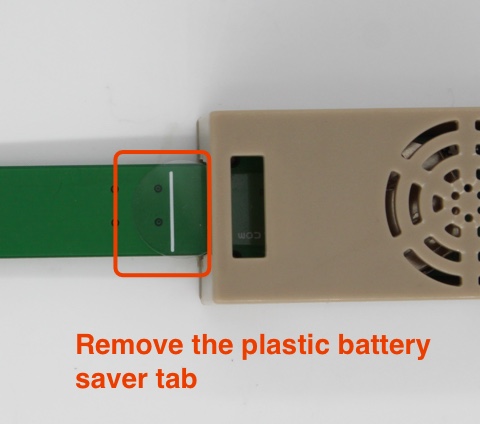 How to configure with app AprilBeacon
The sensor is compatible with app AprilBeacon. You can use the app to configure UUID, major and advertising interval etc. You need add a name filter "aplant" to support the sensor.
Open app AprilBeacon
Choose tab "Settings"
Tap on "Name Filter" and add a name "aplant"
Choose tab "Bluetooth" and reload the list, you will find the device "aplant_xxxx"
Layouts
A. CR2032 Battery Holder
B. Button For Factory Reset
C. Temperature Sensor
D. LED


Documents And Links